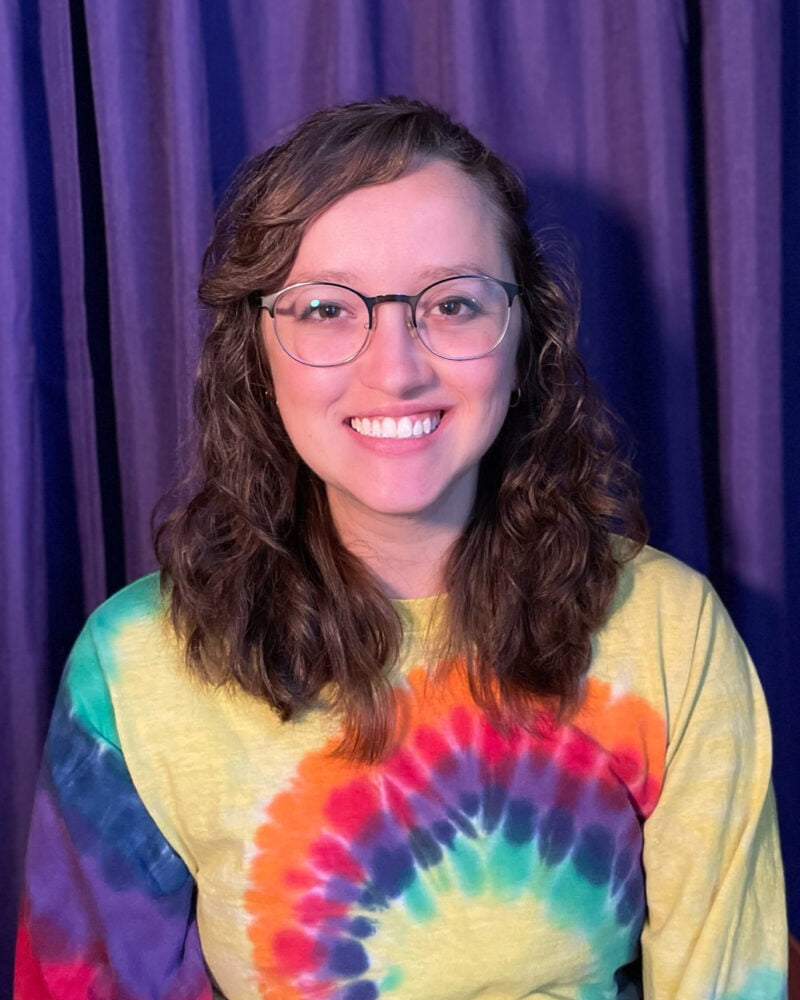 Elizabeth "Liz" Taylor, MS, CFY-SLP
Speech Language Pathologist-Clinical Fellow
Liz is from Fruitport, Michigan, a town named for the peaches that used to be shipped from the farms there. She got her bachelor's degree in psychology from Alma College in Alma, Michigan, and her master's degree in speech-language pathology from Grand Valley State University in Grand Rapids, Michigan. Liz moved to Texas in June of 2021 and moved to Austin in December of 2021. She loves the warm weather down here. In her free time, Liz likes to crochet, go outside with her husband and dogs Betty and Willow, and listen to music (sometimes all at the same time). Fun facts: Liz crocheted her own wedding dress, and she is left-handed.
Liz graduated and became a therapist in December 2021 but has been in the field since beginning her master's degree in August of 2019. Liz has worked primarily in the school and outpatient clinic settings with diagnoses such as autism, early childhood speech-language delays, stroke, stuttering, and social/pragmatic language. Her favorite part of being a speech-language pathologist is figuring out what each client loves and enjoys and how to incorporate those passions to create fun and meaningful therapy!
Liz loves all the resources Austin's Communication Station offers to therapists and families alike. She decided to be a therapist at Austin's Communication Station because she felt supported and welcomed by the staff since her first interview day. She appreciates the social and executive function training program developed by Kat and Amy to support clinicians and families who may be new to the realm of this kind of treatment. With all of this together, Austin's Communication Station helps promote lifelong learning in this ever-growing field!